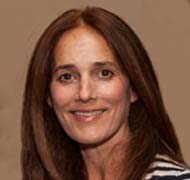 Wendy Petty
Program Director
203-222-2608
Wendy began working as the Director of the Weston Senior Activities Center in 2011. Prior to the Senior Center, she worked and volunteered with Weston Social Services and before that spent many years as a stay at home mom. "I love working with the seniors and am so grateful to have such a rewarding job working with not only our senior citizens but with the incredible people in town. With this job, I get to interact with many different organizations and have gotten to know amazing people, who work hard to make this a great place to live."
Wendy, her husband and their two boys moved here in 2007 from Southern California. While the climate was a tough adjustment, the small town feel and great schools in Weston has been wonderful for her family.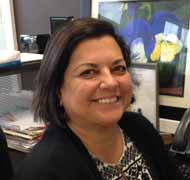 Carla Jegen
Program Coordinator
203-222-2508
Carla was born and raised in Chicago, IL. She received a degree in Interior Design from Harrington Institute of Interior Design. After graduating she started her own custom faux painting and children's murals business. She has lived in Weston since 2000 with her husband and son.
Carla started at the Weston Senior and Activities Center by volunteering as a beading instructor. She now runs various arts and crafts programs at the center and organizes outings and lunches.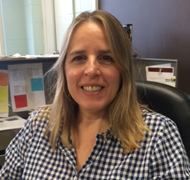 Linda Gilmore
Assistant Program Coordinator
203-222-2509
Linda began working at the Weston Senior Center in July 2016! Prior to that, she volunteered at the Senior Center's weekly lunches for two years. She also worked as a nursery school teacher for 9 years in Westport while her children were young.
Linda enjoys painting and teaching craft classes. She also assists with planning trips for the center and other activities. She loves animals and nature and has been living in Weston for 21 years with her husband and two children.