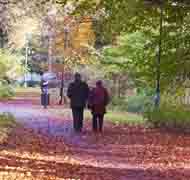 The Weston Commission on Aging advises the Board of Selectmen about the needs of Weston's seniors, and advocates for and helps develop resources and programs to address them.
The seven Commission members, appointed by the Selectmen, share an interest in finding positive responses to the challenges of aging in Weston with a focus on physical and emotional health and wellness, intellectual and community engagement, legal and financial matters, transportation, and housing.
To carry out its mission the Commission works closely with Weston Senior Activities Center staff as well as the Department of Social Services to ensure availability of a wide range of programs, activities, services, and information resources for our residents as they age.
Commission members 2016:

Bruce Lorentzen, Chairman
Peggy A. Anderson
Helen R. de Keijzer
Donald Gumaer
Allison Lisbon
Dale Robinson
Richard Wolf